Business Control Partner (BCP) uses the system Millnet Närvaro for their customers. The Millnet system is a part of the Milient brand.
Lack of progress left much to be desired
BCP's payroll department had grown tired of the system they were using for their clients' time reporting. The solution was no longer being developed and lacked features that more and more clients were demanding. One major issue was the lack of a mobile-friendly solution, which particularly affected clients who traveled frequently for work. BCP realized it was time for some change and began searching for a solution that could meet their new needs.
We spoke with Hanna Willems, Payroll Manager at BCP, to learn more about how they found their new solution.
A user-friendly and modern solution
After evaluating multiple solutions, BCP settled on Millnet Närvaro by Milient. It provided the user-friendly and modern solution that their customers needed, at a great price. It made it easy for customers to make the switch, and today, only 3 customers have not yet transitioned from the old system.
"Millnet Närvaro is incredibly user-friendly, making it easy to both clock in and register absences, depending on how you have it set up," says Hanna.
Milient was not unfamiliar to BCP. They had existing customers who were already using various Millnet solutions, giving them a good understanding of Milient as a provider - and the trust has only grown.
"I find the support team easy to reach, both through phone and email. They are always very quick", Hanna says with a smile.
Smooth setup and easy overview
Hanna specifically mentions two features that have facilitated their work, the Planning View and the Payroll Center. These features provide a seamless overview of customer registrations and make it easy to set up new customers. BCP can now easily start up systems for new customer, saving a lot of time during the setup process.
"It's very easy to start up customers, and I think that's great. Now we can create a new company, and the new system is already properly configured. You just need to upload the template with what you want to add," Hanna adds.
In addition to this, BCP has also reduced duplicate work, thanks to integration with their payroll system. The integration allows them to easily export payroll data and retrieve information such as schedules.
"We primarily have a connection to Hogia, and it works great. It makes it easier with both payroll files and schedules, so you don't have to set it up in two places," Hanna concludes.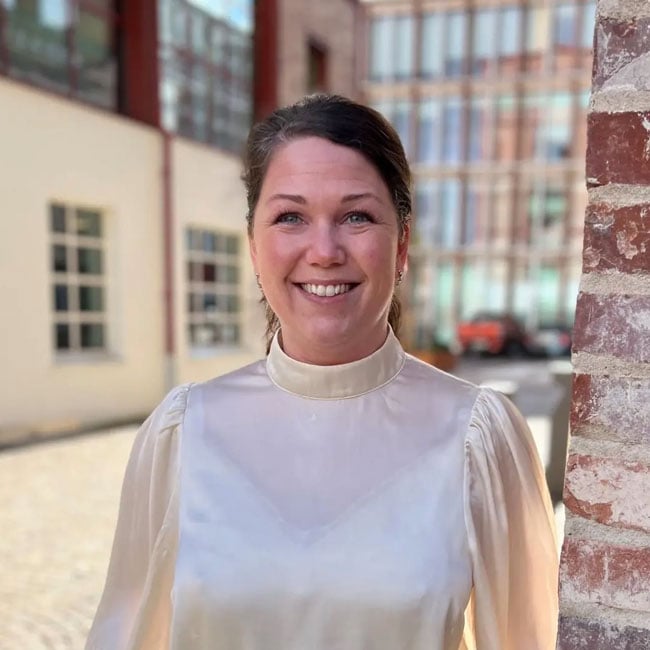 "Millnet Närvaro is extremely user-friendly, and makes it easy to both clock in and record absences "
Hanna Willems
Payroll Manager | BCP
BCP offers a range of expertise including CFO, Financial Manager, Controller, Accounting Manager, Accounting Specialist, Payroll Staff, or even an entire finance department, to both small and medium-sized companies in the Gothenburg area. This allows businesses to easily and flexibly meet their resource needs now and in the future.
Located in Mölndal, BCP currently employs approximately 25-30 professionals.
Get the benefits of Milient!
We are happy to show you how Milient can simplify your everyday work life. Book a meeting today!
Read what other users think of Milient