Fire Saftey Design (FSD) uses the system Millnet Tid & Projekt, which is a part of the Milient brand.
Has saved several hours of administrative work
- With the previous project management system, we could sit with the invoicing until 22. With Millnet, I use only a few minutes and our consultants have full control.

That's what Marie Ek, operations coordinator and economist at Fire Safety Design (FSD), says. She has worked at the company for 4 years and she thanks Millnet for still working there - almost.
A completely different work day with Millnet
A short time after Ek started working at FSD in Gothenburg, she noticed that an unnecessary amount of time was lost during invoicing.

- I said in a frustrated moment that I will quit if we don't change the system. So many hours were spent on manual work and there was no easy way to get analyzes and reports, she explains.

Fortunately, management agreed and today they use Milient Software's project management tool, Millnet. Here, they manage projects, time registration and invoicing documents - without any hint of frustration.

- It really is a completely different work day, she points out.
When they were going to change systems, FSD evaluated several solutions, but it was Millnet that stood out from the crowd.

- I had heard very good things about it from several sources and the management decided quite quickly that the system was perfect for us, says the operations coordinator.

The main argument for switching to Millnet was usability. In addition to that, the system can also be connected to the financial system that FSD uses - which is crucial to save time and frustration.

Ek also points out that they save a lot of time because the consultants themselves have an overview and can create budgets and projects with a few keystrokes.

- Everything happens almost automatically. It's fantastic, she says and continues:

- The support is also very good. I feel like I know the people who work there. They respond quickly and always find a solution, she says.
Are you considering changing project management system? Then Ek has some good tips along the way.

- Make sure you get good training and that you get to spend some time in the system. I got to know the system well before introducing it to the rest of the company. That was worth its weight in gold, she says.

Ek also explains that it was important for them to introduce the system step by step. That made it easier to manage training and feedback - and soon everyone within FSD uses the project management system.

- Now I can spend time on analyzes and tasks that are actually beneficial for the company's growth, instead of wasting time and energy on systems that don't work, Ek concludes with a big smile.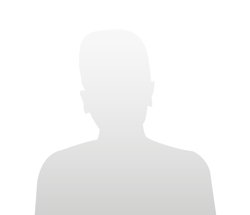 "With the previous system, we could sit until 22 with invoicing. With Millnet I only use a few minutes"
Marie Ek
Operations coordinator and economist | FSD
Fire Safety Design has existed since 1977 and today, they are one of Sweden's largest companies in fire and risk consulting. From the head office in Lund, they have expanded and now have a total of 11 offices around the country.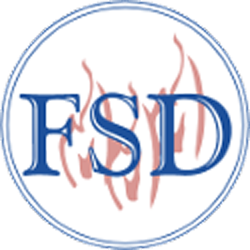 Take part of the benefits!
Take control of your projects and resources with a complete operational tool. Project management, time management, resource planning and invoicing, all in one system.
Read what other users think about Milient