All your core office tools in one complete package
In a hectic work week, where you have to manage projects, employees, activities and tasks, it is easy to lose track. With Milient, you get a complete project management tool which is built for architects to improve the flow of projects. In order for you to save time and get a better overview, we have connected all the operational functions into one complete system.

By consolidating operational processes in Milient, you'll save precious time and energy that is better spent on your core activities – architecture, that is.
Streamline the project flow – all the way from the offer to invoicing
In Milient, you have control over your projects all the way from the offer to actually invoicing the customer. You get all the functions you need for project management, resource planning and quality control. It doesn't get any smoother!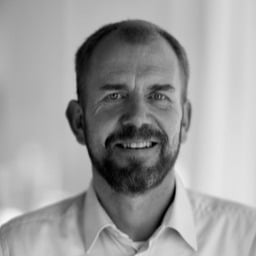 "Moment succeeds in doing what others claim to be impossible."
- Børge Øverland, CFO of Snøhetta
With the help of Moment (developed by Milient), Snøhetta effectively fulfills their requirements for time tracking, planning, project management, and quality assurance.
Over 400 architects use Milient to control their projects.
Are you eager to discover how you can achieve enhanced control, save valuable time, and channel your focus towards creativity and successful deliveries? Schedule a digital meeting with one of our experts.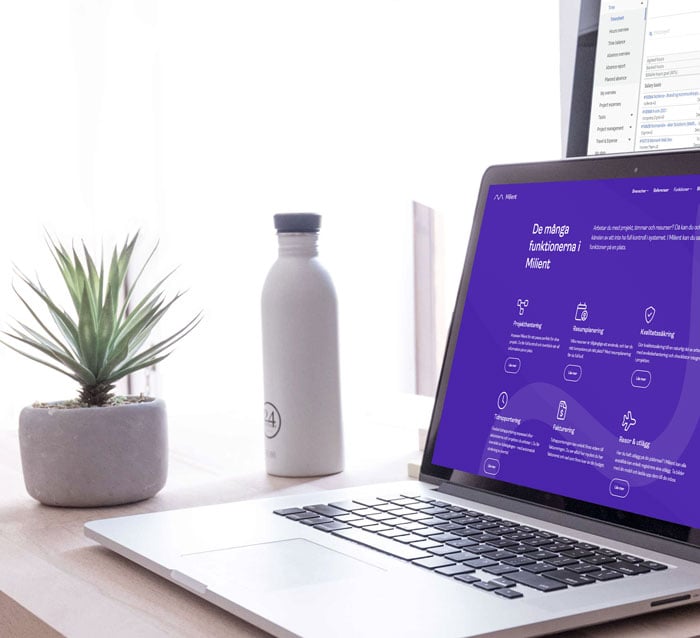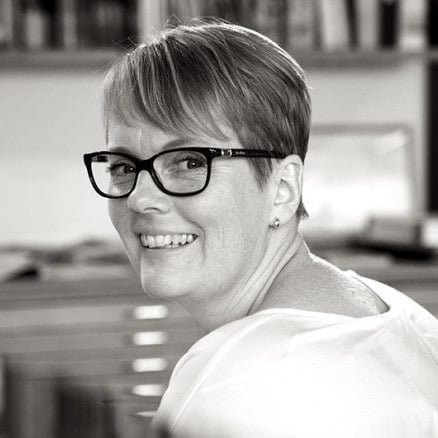 "Reduces the time spent on invoicing by 40%"
At HLM Arkitektur, they save many hours every month when invoicing their customers. Administration manager Kari Liljebäck says that she previously spent a whole week completing the invoicing for the previous month. With Moment, she only needs 2-3 days.

Kari Linjebäck - Administraton in HLM Arkitektur
5 reasons why architects choose Milient
1. Offers
Many architects still use Excel to set up offers and, therefore, usually have to manually transfer offer values ​​to a separate project system.

This creates duplicate work and makes it difficult to follow up on time consumption and invoicing against the original offer.

In Milient, you set up your offers in a dedicated offer solution, where you easily specify all the project phases, tasks, roles, hours, fees and expenses. 2. Budgeting and time management
The process of planning and following up on a schedule is important to ensure that a project is completed within the time frame and within budget.

Keeping track of the costs of a project is another important factor in ensuring that there are no overruns.
This, combined with smooth communication across the team, makes Milient the perfect project planning system for architects.
3. Resource planning
Proper allocation of resources is an important factor in ensuring that a project goes as planned.
In Milient, you get tools to allocate hours and get an overview of available capacity.

You can ensure that everyone's time and skills are used as efficiently as possible, and create good forecasts for future capacity. Would you like to learn how resource planning in Milient works? Contact us 4. Quality assurance
Ensuring the quality of the projects is an essential part of administrative work.

When you link your tools for quality management to the rest of your project administration, you lower the threshold for ensuring the quality of the work. This contributes to fewer nonconformities and fewer non-billable hours.

In Milients quality tool, you can easily follow routines, take risks into account, fill in checklists, and register nonconformities. This way, you ensure that all projects and processes are completed to the letter.
5. Moment Mobile
For many, a lot of the working day takes place on the go and requires the us of a mobile devie, and it is very time saving to do tasks on the go.

Moment Mobile makes it easy for all your employees to register their hours and expenses anywhere, anytime - yes, as long as they have their mobile phone.

In the app, you will also find all the projects and tasks with descriptions, and not least all the customers and contacts with contact information. Then, you don't need to have access to a PC all the time.