Degree of Freedom uses the product Moment, which is now part of Milient's brand.
We heard about Moment from some architects we cooperate with. They told us that it was a good tool for managing projects. Project management is important in what we do. This is where we can have control of the bottom line. We are completely dependent on generating the money and having control.
We have recently started with Moment, so we are still in the training phase. We have some young project managers who contribute with good ideas, and to create start-up templates on projects.
With the start-up of Moment, we have also seen that in some places we lack good routines, which we hope to put in place as a result of using Moment.
We get a comprehensive picture of the finances of each project
We wanted to have control over the implementation of the projects and that we can quickly get a complete picture of each project and see whether we make money or not.
We especially like the opportunity to set up a notification when we have spent a certain number of hours. It is important for the client that we notify and possibly make changes to the budget. Otherwise, it could be a loss for us.
Therefore, we contacted Moment and obtained a nice demo. At first, it seemed extensive, but as we became familiar with the system, it was and is easy to figure out.
We have a small office in Oslo and have a sister office in Spain. That Moment also offered us training and introductory courses in Spanish was not crucial but very nice for our Spanish colleagues. We had a good dialogue and got quick answers.
We felt we were well taken care of with the start-up and had both Trond (salesman) and Mauricio (onboarding/support) who helped us with a smooth start-up.
Moment has added a positive change to our routines, as we now have even better control. We immediately see if there is a project we have not invoiced, and how the finances in the individual projects are.
Direct integration with the accounting system
We have an import with our accounting system, which also offers us project management. However, they have nowhere near what Moment has, and we are very happy to choose Moment.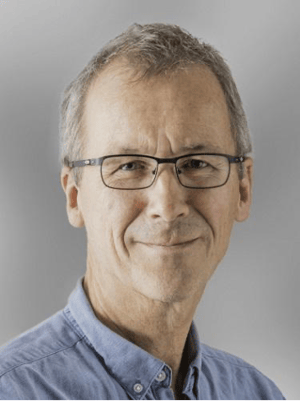 "Moment has added a positive change to our routines, as we now have even better control."
Birger Ophaug
Director | Degree of Freedom
Degree of Freedom is a consulting engineering office in construction, with an international focus on offices in Oslo, Valencia and Athens. We design bridges, buildings and special constructions in wood, steel and concrete. We are architecture-oriented and innovative.
We like working with innovative architects who challenge gravity and the engineer's creativity. For this reason, we develop optimised structural systems that are achieved through a close interplay between the creative design process and the most advanced analysis techniques.

Get started with Milient!
Take control of your projects and resources with a complete operational tool. Project management, time management, resource planning and invoicing, all in just one system.
Read what other users think about Milient