Everything in just one place
Digital Opptur uses the product Moment, which is now part of Milient's brand.
In the past, Digital Opptur had four separate systems to handle customer management, delivery, and finances. When they switched to Moment, they were able to gather everything into one comprehensive system.
- Of course, we save money by using Moment, but the most important thing is saving time for our employees. We are much more eager to spend our time on our customers, rather than administration. And with Moment, we achieve exactly that, says Erik Storm.
Delivering quality to customers is key
Erik emphasizes the importance of the quality of work delivered by the agency to its clients for Digital Opptur:
"Delivering excellent quality for our customers is our highest priority. With Moment, the quality assurance in our projects has increased, and we are more in control of our customers, time spent, and the projects overall."
Integrations with other systems are extremely valuable
At Digital Opptur, they strive to always discover smarter ways of working.

"We aim for a seamless and automated work-life, and Moment perfectly integrates with our accounting system Tripletex," says Erik.
"By switching to Moment, we save a lot of manual work and time, which makes our company more efficient and profitable."
"With Moment, our quality assurance has improved, giving us better control over our customers, time management, and projects."
Digital Opptur saves money, time and manual work by using Milient as a project management system. Smarter project management makes the digital agency more profitable and efficient.

Erik Storm | Digital Opptur AS
Digital Opptur is a modern digital agency that helps businesses create value through digital channels, whether it's getting more visitors to your website or converting more customers and making sales.
With 16 employees and offices in Oslo and Drammen, Digital Opptur has a highly skilled team specializing in digital marketing.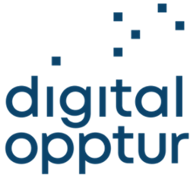 Would you like to learn more about how you can reduce your administration costs?
Read what other users think about Milient