Anemone Studio uses the product Moment, which is now part of Milient's brand.
We had a chat with Nina Sargeant, Administration and Purchasing Manager at Anemone Studio. She keeps track of all the administrative work and says that her working life completely changed when they started using Moment, which is now a part of Milient.
Wanted a miracle system with everything under one roof
Previously, Anemone Studio had to enter everything manually into different systems. Overtime, expenses and product sales were entered into Excel sheets and filled into separate e-mail templates for the accountant. Not only did this require a lot of time, but it also gave a poor overview of invoices and the customers' payment status.
Nina wanted a system that was easy to understand and made sense. A "miracle system" where they could collect everything in one place. The solution was Moment.
Registered hours directly transferred to invoicing
Time management in Moment is the most important function for Anemone: "The fact that registered hours are transferred to invoicing was one of the reasons why we chose Moment. It is a great solution".
All Anemone employees register hours in Moment, and the interior designers are very satisfied with the system. Overtime is calculated automatically, and it is easy to register time off. "In Moment, it is easy to edit the hours if there are any changes one day, or you have forgotten something. It is extremely valuable to us", says Nina.
She also highlights the travel and expenses function in Moment: "It's unbelievably fantastic that travel bills and expenses are on the invoice automatically when we send them out at the end of the month."
The time management in Moment gives Nina a good overview, and she can easily go in and collect hours for a project if she and an employee agree on overtime.
- We save a huge number of hours
Now, Nina can do the work herself from A to Z: The employees register hours and travel bills in Moment, and the invoices are quickly created from the hours registered. Nina keeps track of which invoices have been paid and which have not.
"I would not have enough hours in a day if we didn't have Moment. We save an enormous number of hours," Nina says with a smile.
Flow through the entire project
Getting flow through the projects all the way to invoicing has been a big transformation for Anemone Studio. "Now, we have a better overview, with everything in the same place. Time registration, resource planning, sales, expenses and invoicing customers – it is all handled in Moment." says Nina.
The overview of expenses is a central function for Anemone: "An important part of Moment is that we can enter product sales. It is a useful function when we need to get a price offer and send invoices for expenses. We used to do it in Excel."
Nina has not calculated exactly how much time they save by using Moment, but she estimates that they save at least half an hour every day. In addition, the accountant spends fewer hours, which also results in large savings.
Integration with Uni Economy facilitates cooperation with the accountant
Anemone's accounts are kept in Uni Economy. When they had to choose a project system, it was essential that it had good integration with the accounting system. "We did not want to change the accounting system," says Nina. "The project system we chose had to have an integration with Uni Economy. Thankfully, Moment could deliver on that".
Nina handles all the projects and time management in Moment. She also creates invoices and follows up on overdue payments. All the information from Moment is sent directly to Uni Economy, and the accountant takes it from there.
When Anemone started using Moment, the accountant had to familiarise herself with how the integration with Uni Economy works. Nina says that Moment has been good at solving challenges along the way: "Whenever there has been something not working, Moment has been hands-on and found solutions. If we experience challenges, it takes a day, and then it's resolved."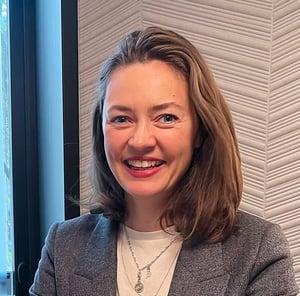 "Moment simplifies our working day we save a huge number of hours.

"
Nina Sargeant
Administration manager | Anemone Studio
Anemone Studio is one of Norway's most renowned interior architects and has designed the interiors of the Thief Hotel and Theatercafeen. They have six creative interior designers on the team, which is led by Anemone Wille Våge.
Read more about Anemone Studio on their homepage.
Talk to our experts!
Get full control over your projects and resources with a complete project management tool. Project management, time registration, resource management and invoicing – all in just one system.
Read what other users think about Milient