Liljewall use the product Millnet Tid & Projekt, which is now part of the Milient brand.
Why did you choose Milient?
I really like the ease of use in Millnet very much. We looked at a different system when we made our choice. It was a fully integrated system that is super competent. It was partly the price picture that was decisive, but it was also complex software that I think had locked us down.
I think all the contact we have with Millnet is very painless and pleasant, and it really feels like you are seen as a customer. You do not feel that you are stuck in some customer service that does not respond. I won't say it's the blessing of the small company because you're not that small anymore, but we think we get the right attention all the time regardless of the dignity of the issues.
You also changed the financial system. How did it go?
The process of changing the financial system was smooth. All systems have their advantages and possible disadvantages, but no part of what was difficult about the transition ended up on Millnet's side.
What are the main advantages?
After all, I work on the financial side and there we are impressed by the analysis tool and it is also an exciting development of the tool.
When we changed financial systems, my hope was that I would be able to work more in it to be able to extract customer information and overviews and do analyses. However, their analysis tools are much blunter, and so I pull almost all the data out of Milient Analytics and it works very well. Now, we manage our operations through the analytics tool and then it is really business-critical data that we get out in a simple way. So we are happy and satisfied with that. So far, we have been running the old version and it works very well for us, but the new one is more user-friendly when you want to customise reports and so on. So the next step is to learn to use it.

The time reporting part was also fantastic when switching from the old system and I think the system is very reliable overall.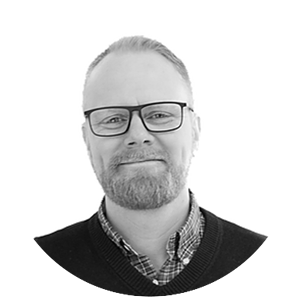 "Now, we manage our operations through the analytics tool, and it is really business-critical data that we get in a simple way."
Daniel Bergendahl
CFO | Liljewall arkitekter
Liljewall is one of Sweden's leading architectural firms. They were founded in 1980 and today have over 220 architects divided into offices in Gothenburg, Stockholm, Malmö and Buenos Aires. There, they work to create buildings and environments that inspire, touch and add value to the individual as well as to society at large. In spring 2015, they made the decision to switch to Millnet (now Milient) and have been satisfied ever since.
What can Milient do for you?
Learn more about how you can get better control and an overview of your projects. Book a meeting with us today!
Read more customer stories