E/S-A Arkitekter uses the product Moment, which is now part of Milient's brand.
Maria tells us how their previous system was not keeping up with the current development and lacked user-friendliness.

"My working days largely consisted of waiting for a cog-wheel to finish spinning and hopefully end up on the correct page after pressing a button."

Time tracking was complicated, partly because they could not report hours by phone. There were also sporadic problems with extracting salary data.

"A lot of complaints were coming from the employees, e.g. when co-workers had locked their timesheet and then, all of a sudden, everything was gone."

"In the end, there were just too many issues, and we could not trust the system anymore."
In need of a new system
E/S-A needed a solution that was fast and problem-free, with a good planning tool and the ability to get the reports they need. It also had to be user-friendly, simple and intuitive as well as compatible with mobile devices.
"In Moment, there were no problems at all – it just worked."

- Maria Rådestad
E/S-A got in touch with Moment at the start of 2019. After a couple of presentations, Maria and her co-workers finally made the move and started using Moment that same autumn.

They were also considering a competing system, but in the end, they chose Moment:

"The main reason we decided on Moment was that we saw how focused you are on architects. Moment knows how architects work, and the system is tailored to our needs. We realised that the resource planning tool would help us plan our projects in a simple way."
Smooth onboarding
In Mid-October 2019, all of E/S-A's historical data were imported from their old system into Moment. E/S-A got a full day of training at their offices in Stockholm.

Maria describes the transition to Moment as a lot easier than she expected.

"There were no problems at all – it just worked."

As with all new clients, questions arose in the weeks following the onboarding. However, this was handled perfectly, according to Maria.

"You have been very responsive and helpful with all of our questions. We're all very satisfied."
How Moment helped
Transitioning to Moment has given Maria and E/S-A a lot of benefits. By far, project planning is where Moment has made the biggest impact. Project managers now have more autonomy to plan resources and analyse the time records. This gives them better insight with regards to resources and financial follow-up.

Equally important, invoicing is now easy, with a few key clicks and very smooth electronic invoicing.

"I click one single button to generate all the invoice drafts. This saves me several days of work!".

Maria also reveals that not having to answer co-workers' complaints about a system that doesn't work the way it should is a big relief.

"In the past, I had to wait all day just for the system to respond. Moment always works, and it works fast."

Choosing a business system that works for E/S-A, rather than against them, has given the office a much-needed boost in efficiency and reduction of non-billable hours and stress levels.

Moment helps us focus on the things we want to do, what we're good at – drawing houses and urban planning."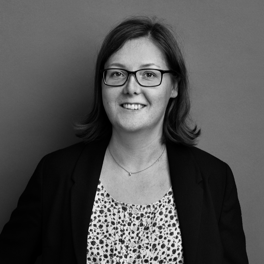 "I click one single button to generate all the invoice drafts. This saves me several days of work!"
Maria Rådestad
Project Coordinator | E/S-A Arkitekter
E/S-A Arkitekter is a Stockholm-based architecture office of 25 employees, specialicing in apartment buildings and urban planning. Since 1962, the practice has contributed to both housing and societal development in Sweden.

They work with all kinds of projects, from property developers to contractors, and they are involved in all phases of the projects. From the early sketches to building permits to construction documents.

The office has their own unique, iterative work process, which they have developed and are carefully optimising. They also take a stand for the idea that architecture should be both attractive and possible to build.

"We always work together with our clients to achieve their goals and the goals of the end-user. We strive to develop well-functioning buildings that work both architecturally, technically and financially."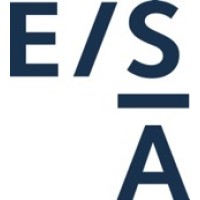 Get better flow in your projects
We'd love to have a chat about how Milient can solve your project problems. Book a meeting with us today!
Read what other users think about Milient