Compentia uses the system Millnet Tid & Projekt, which is a part of the Milient brand. As a part Milients accounting solution they also offer Millnet Tid & Projekt and Millnet Närvaro to their customers.

We spook with Jan-Erik Berggren, Senior Partner and project manager for system implementation at Compentia, about their Milient-journey.
An outdated system made the work difficult
Right from the start, Compentia worked in a system that was adapted for their industy. It could handle projects, time registration and invoicing, but it was old and felt slow. Invoicing became time-consuming and it was difficult to retrieve information. With offices in different cities, the server-based solution also meant that it was unnecessarily complicated to reach the system. Their solution simply no longer met the needs of the growing business. It was time to start looking for new options.
They had already chosen to update to cloud-based accounting and bookkeeping systems to cloud-based. Now they wanted the same setup for the new time and project system. Compentia also wanted to find something that was user-friendly, could be integrated with their existing cloud solutoins, and was flexible enough to work for both their own business and their customers needs.
A solution for the entire work flow
They found their solution in the Millnet systems at Milient, in 2021. Compentia now uses the system Millnet Tid & Projekt for its own operations, from registration to invoicing. They also offer both Millnet Närvaro and Millnet Tid & Projekt to their customers. This alows them to cover the needs of both customers, who only want simple scheduling and deviation registrationg, as well as for those who need project management and more detailed time reporting.
Jan Erik points out the value using one suplier to keep down the number of different systems that they manage. This allows Compentia to ensure that they have good knowledge within all the systems they provide and can thus provide better counseling and support for their customers.
"If we want to be good at something, we have to limit ourselves. We can't have 10 different accounting programs and time reporting systems. We want to use our systems to the max and to really know a system you have to spend time on it", says Jan-Erik.
Being able to follow up and evaluate is an important part of the work. Now, Compentia has full control over its own work in the time and project system. They can aslo follow up operations both overall and in detail with Milient's powerful analysis tools. Access to both a large number of ready-made standard reports, and the possibility to build their own reports, has made follow-up easier. Now they no longer need to move data manually between systems - all registrations, all projects and everything billed in the Millnet system can be accessed in one place.
"The follow-up is much easier. Instead of having to retrieve and process the information in Excel, we can now see everything directly in the analysis tool. And it's actually great fun to be able to click around and adjust the reports." Jan-Erik adds.
In addition to the Millnet systems, Compentia also use Milient's partner, Accountec byråportal. From the portal, they can easily start up and gather the Millnet systems for a good overview, as well as import information, such as time records, to use in the portal.
When we talk to Jan-Erik, Compentia is still in the early stages of using the Accountec solution. Right now, the portal is only used on a small scale for their own business, but they have big plans for the future - both for themselves and their customers.

"Our hope is to build on the portal, so that customers can also benefit from the Accountec byråportal in the future," says Jan-Erik.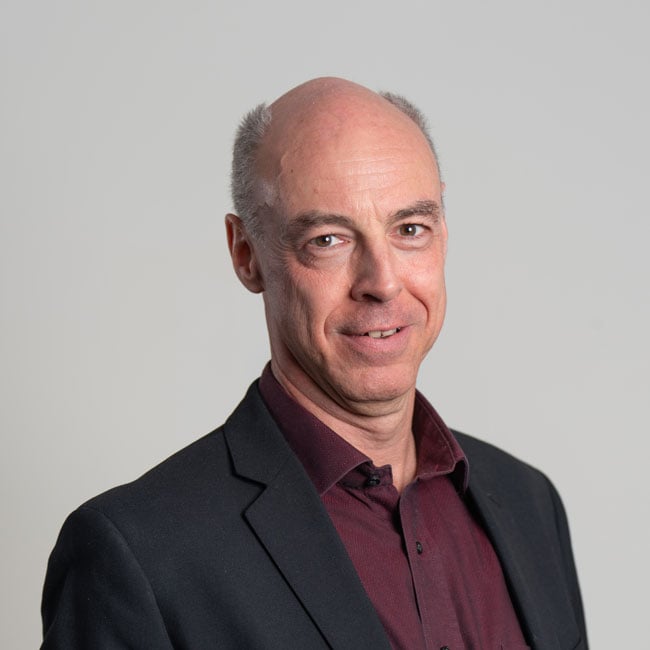 "Milient is exactly everything you want in a partner"
Everyone I have been in contact with is very knowledgeable, patient and proactive.
Jan-Erik Berggren
Senior Partner | Compentia
Always easy to be in contact with Milient
As Senior Partner, Jan-Erik has been a part of the whole journey with Milient. This means that he has been in contact with most, if not all, of the team at Milient's Linköping office - and he is happy about the pleasant and knowledgeable people in all situations. Nothing has arisen along the way that could not be quickly resolved and now Jan-Erik sees Milient as a partner rather than just a system supplier.
"Everyone I have been in contact with is very knowledgeable, very patient and proactive. That's exactly everything you want in a partner," Jan-Erik concludes.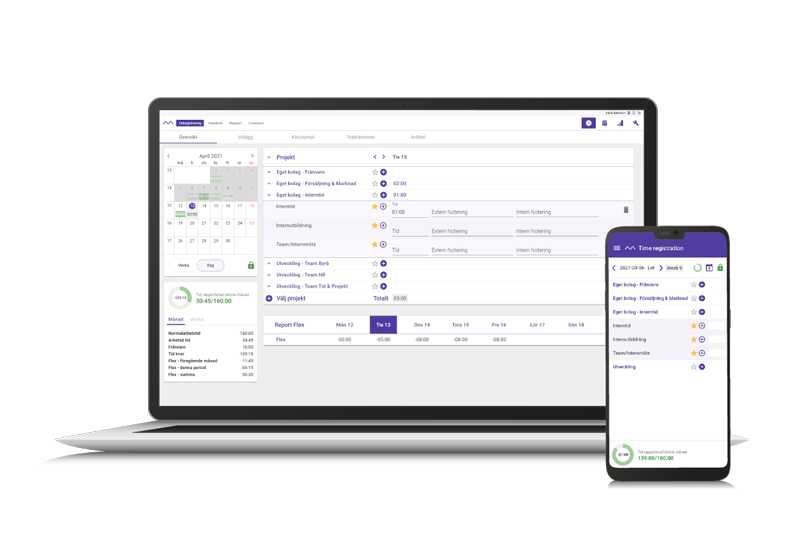 Compentia functions both as an accounting firm and business system consultant, and offers advice, accounting and business systems. They want their customers to not have to think about which systems to use - Compentia makes sure that it just works. The customers can then focus on what they think is the most fun, whether that's sales, production or something else entirely.

Compentia is growing slowly but surely and today has just under 20 employees, divided into offices in both Linköping and Stockholm. They are aimed at small and medium-sized companies, that see the value in accounting and know how much useful information there is to get from it - especially when using the right system.

Want to streamline your sallary flow?
We would love to show you how Milient can be used for your needs. Book ka meeting today!
Read what other users think of Milient