Milient's timekeeping system let's you:
Effortlessly track the time spent on projects
See what capacity you have to take on additional projects
Have complete control over overtime and time off
Schedule vacations and other periods of absence
Automatically generate reports
Register hours from anywhere with the mobile app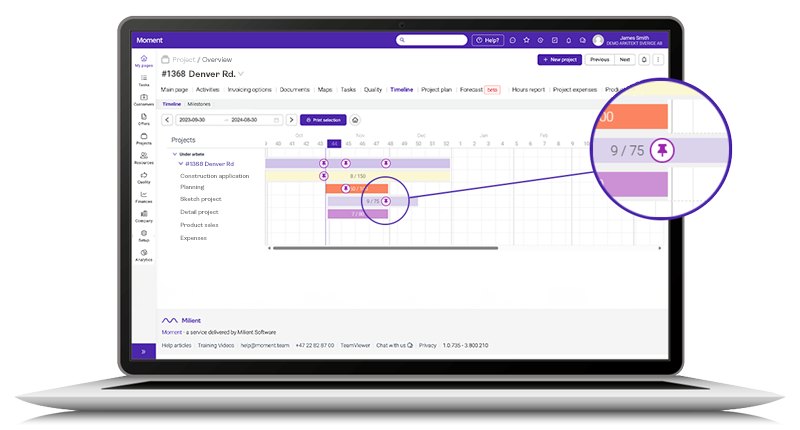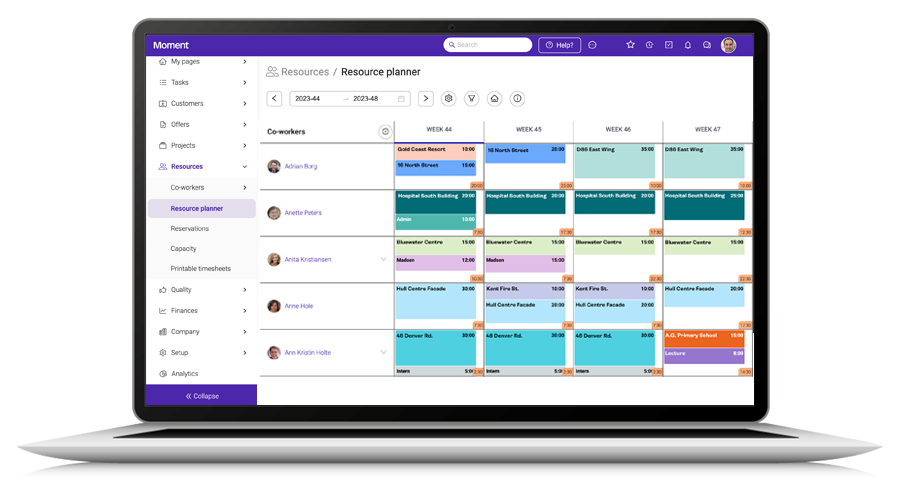 Developed in collaboration with project-oriented industries
If your business makes a living from selling your hours, Milient is a project management system made just for you.

Milient's cutting-edge timekeeping tool has been meticulously crafted in partnership with project-managed industries, optimised to meet your every requirement.
The possibilities of Milient are almost endless. Among other things, your employees can register their hours for a specific customer and for a project, simplifying the making of accurate invoices. Project management has never been more streamlined and controlled.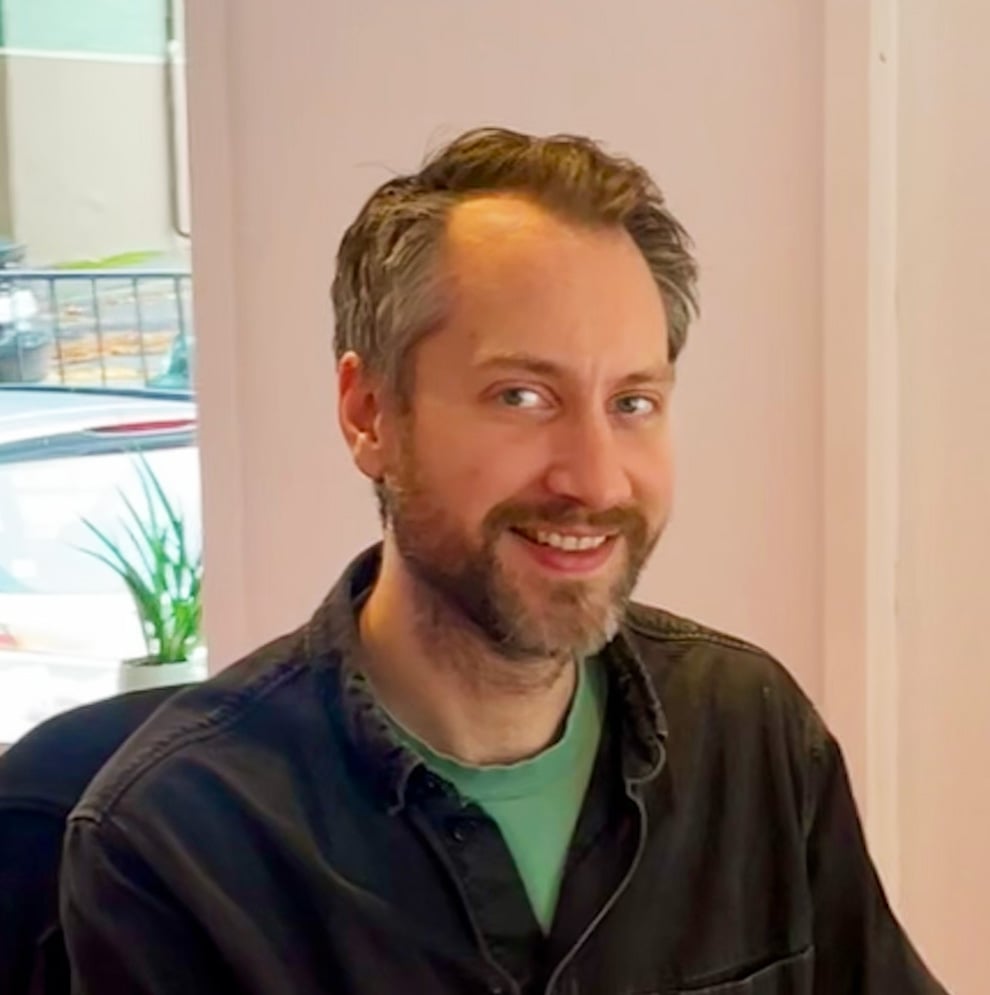 "The employees have become better at keeping their hours after we switched to Milient. With its user-friendly interface, they are able to easily track their own progress and stay on top of their projects."
KOHT Arkitekter
Christopher Wilkins | CEO
Frequently Asked Questions About Time Reporting Software
What is a timekeeping system?
A time-reporting software is a digital tool designed to track and manage the time spent on various tasks and projects. It automates the process of recording, monitoring, and analyzing time data, ensuring accuracy and efficiency in project management and billing.
Why are Timekeeping Systems Important in Project Management?
Timekeeping systems are crucial for accurate project tracking, resource allocation, and financial management. It provides transparency, enhances productivity, supports better decision-making, and fosters trust with clients by showcasing the effort invested in each project.
Can Milient's Time Reporting Software Replace Excel for Time Management?
Yes, Milient's time reporting software is a more efficient and scalable alternative to Excel. It reduces errors, provides real-time insights, improves accessibility and collaboration, and is specifically designed to handle the dynamic requirements of modern project management.
How Does the Time-Reporting Software Improve Team Productivity?
By providing clear visibility into how time is spent on each task, the time reporting software helps identify and address inefficiencies, ensuring team members focus on high-priority tasks and contribute effectively to project goals.
Is Milient's Timekeeping system Suitable for Small Businesses?
Absolutely. Milient's time reporting system is scalable and can greatly benefit small businesses by streamlining project management, improving time tracking accuracy, and aiding in more strategic planning and resource allocation.
What Features Should I Look for in Time Reporting Software?
Key features to look for include user-friendly time tracking, real-time reporting, integration capabilities with other project management tools, mobile accessibility, and robust data security.
How Does Time Reporting Software Aid in Client Billing?
Time reporting software provides accurate and detailed records of time spent on client projects, enabling precise invoicing, building client trust, and ensuring transparency in billing practices.
Would you like to see how timekeeping in Milient let's you work smarter? We're happy to show you. Schedule a digital talk with one of our experts.
Stop Revenue Leakage Dead in Its Tracks
In the demanding world of project work, every hour counts. If your business is frequently underbilling or overlooking billable hours, these missteps can slowly erode your profits. It's quite simply a waste of time!

With Milient as your time-tracking system, you'll gain a clear insight into how hours are spent. Take full control of time management – from crafting proposals to preparing hours for invoicing.

We're confident you'll see the difference with Milient. But don't just take our word for it, read what our clients have to say:
The importance of an Efficient Timekeeping System
A sophisticated timekeeping system is vital for any project management software, as it serves as the backbone for understanding and optimizing the productivity of a team. Here are a few reasons why implementing a time reporting feature is crucial for success:
Enhanced Project Visibility: Time reporting provides clear insights into how each minute is allocated across projects. This transparency is key to identifying bottlenecks and ensuring that every task is on track towards completion.

Optimized Resource Allocation: Understanding the time spent on specific tasks allows managers to allocate resources more effectively, ensuring that efforts are concentrated where they're most needed.

Improved Accountability: A timekeeping system fosters a sense of responsibility among team members. It allows individuals to take ownership of their time, encouraging a more disciplined work ethic.

Data-Driven Decisions: With accurate time reports, decision-makers can analyze productivity trends and make informed choices that drive project success.

Increased Client Trust: Transparent time reporting can build trust with clients by providing tangible proof of the effort put into their projects.

Financial Overview: Time is money, and a timekeeping system is crucial for calculating project profitability, planning budgets, and forecasting future work.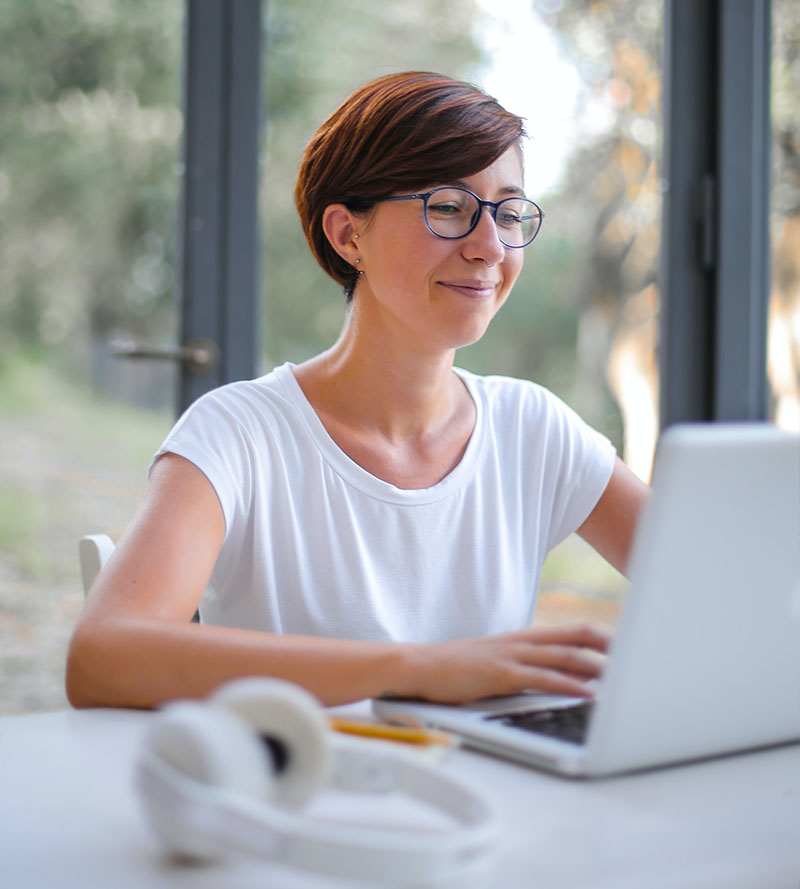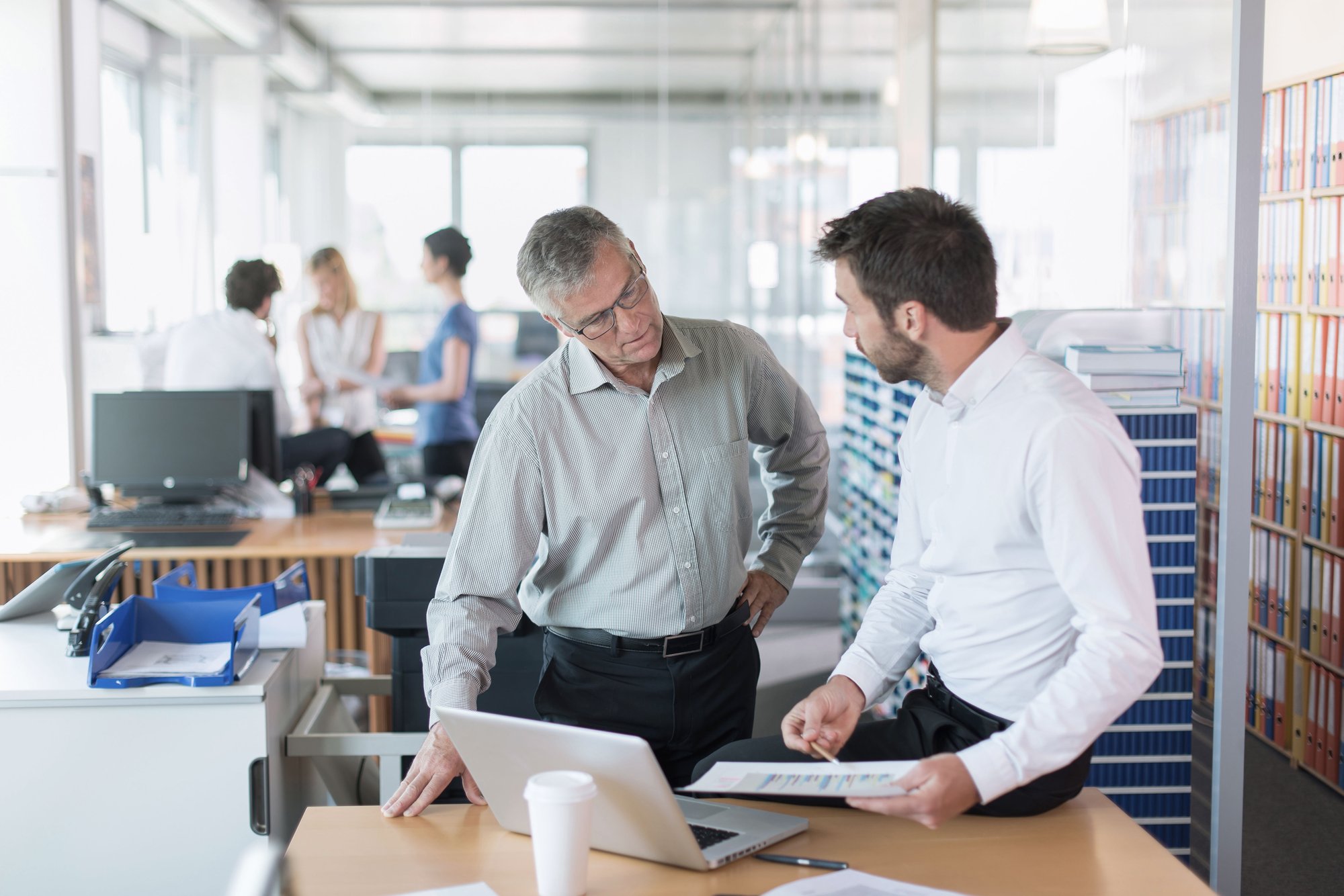 The Pitfalls of Using Excel spreadsheets for Time Reporting
In project management, time is precious. While some companies still use Excel for time tracking, it's important to recognize the limitations of this approach. A dedicated timekeeping system in project management software offers benefits that Excel simply cannot match.
Prone to Errors: Manual entry in Excel is susceptible to inaccuracies. Small mistakes can lead to significant discrepancies in time tracking and project management.
Time-Consuming: Compiling and organizing data in Excel can be labor-intensive, diverting valuable time away from actual productive work.
Lacks Real-Time Insights: Excel does not offer real-time tracking, making it difficult to respond swiftly to project developments.
Not Scalable for Larger Teams: As the number of employees increases, the complexity and volume of data in Excel become unmanageable. This lack of scalability can hinder the efficiency and accuracy of time tracking in larger organizations.
The many features in Milient
Are you constantly juggling multiple projects, hours, and resources within your company? If so, you've likely experienced the frustration of not having complete control. With Milient, you can collect all the features in just one system.
Project management
Tailor Milient to fit your projects exactly. You get full control and an overview with all information in one place.
Resource planning
Which consultants are available for assignments, and do you have the right expertise in the right place? With resource planning, you get a full capacity overview.
Quality assurance
Make quality assurance a natural part of the work with deviation management and checklists closely integrated into the projects.
Timekeeping
Flexible timekeeping adapted to the activities and projects you work in. You get a full overview of time use – with the automatic calculation of the overtime balance, of course.
Travel & Expenses
Have you had expenses on your trips for work? All employees can easily register travel expenses in Milient. Take pictures with your mobile phone and upload them to your inbox.
Invoicing
Timekeeping is easily transferred to invoicing. You always see how much you have invoiced and what remains in your budgets.
Task management
With detailed projects, you need good tools to handle the tasks. The task board in Milient makes the job a breeze.
Offers
Ready-made templates allow you to efficiently create offers. Once the customer has accepted, you can create the project with a few keystrokes.
Holidays and absences
Milient helps you keep track of all employees' holidays and absences. Each employee can easily enter their absences, which makes it easier to plan for future capacity.
Spend less time on administration and free up more time for everything else.