Milient Analytics offers real-time insights into key metrics, trends, and developments in your business operations. It provides easy access to relevant data, enabling you to make informed decisions quickly. Highlight these benefits in your sales pitch to potential customers.

With Milient Analytics, you can visualise your data in a way that makes sense. You can track key metrics, identify trends, and better understand your business. Plus, with our expert support, you can be confident you're using the platform to its fullest potential.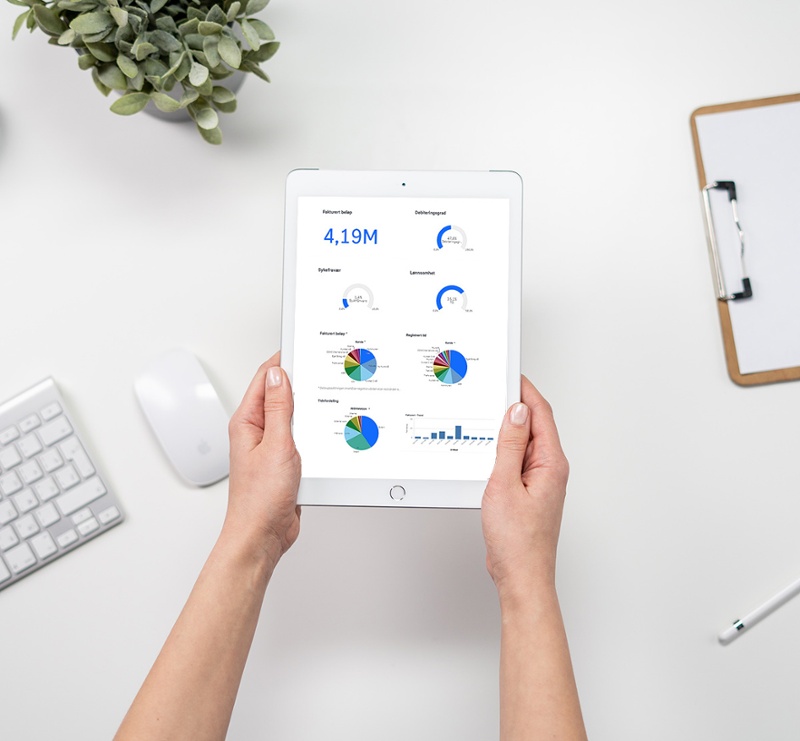 Key figures, trends and development
The tool complements Moment by presenting the key figures, trends and developments in a simple and informative way as well as providing insight to make quick and sound decisions in your business. You get to focus on data-driven insights – without the noise.
The engineers in Aase Prosjekt produced extensive data and needed a good analysis tool that prevented them from using Excel. When they tested Moment Analytics, they did not for one moment doubt that this was the tool they needed.
Jon-Anders in Aase Prosjekt AS is very satisfied so far.
Make the right decisions based on data-driven insights
Analytics help you better understand your operations and make more informed decisions based on reliable data.
Here are some of the key features that set Moment Analytics apart:

Analyse and visualise operations: get a comprehensive overview of your business operations, allowing you to see the current state of your business and drill down into details as needed.

Combine data from multiple places: integrates data from multiple pages in your Milient software, allowing you to see the bigger picture of your business operations. Analysing data from across your organisation can give you a more comprehensive view of your operations.

Tell a story: Our tool uses data visualisation and storytelling techniques to help you better understand your data and identify trends and patterns. This helps you present your data to the rest of your organisation in an informative and engaging way.

Improve data quality: Highlight the areas where data quality could be improved, helping you make better decisions based on accurate and reliable data.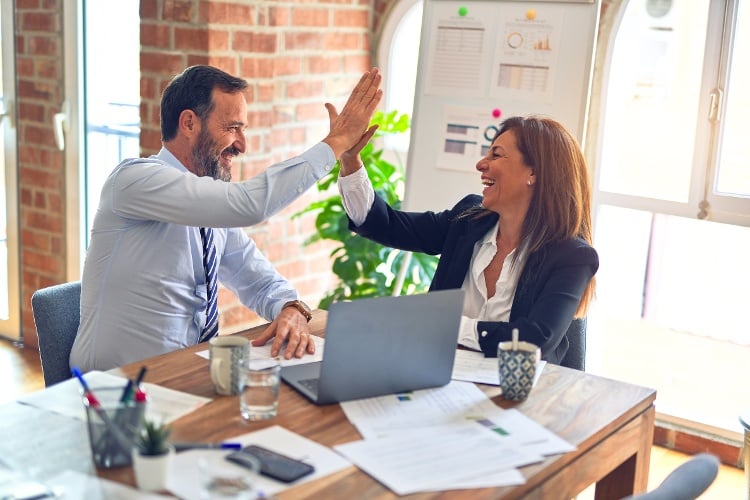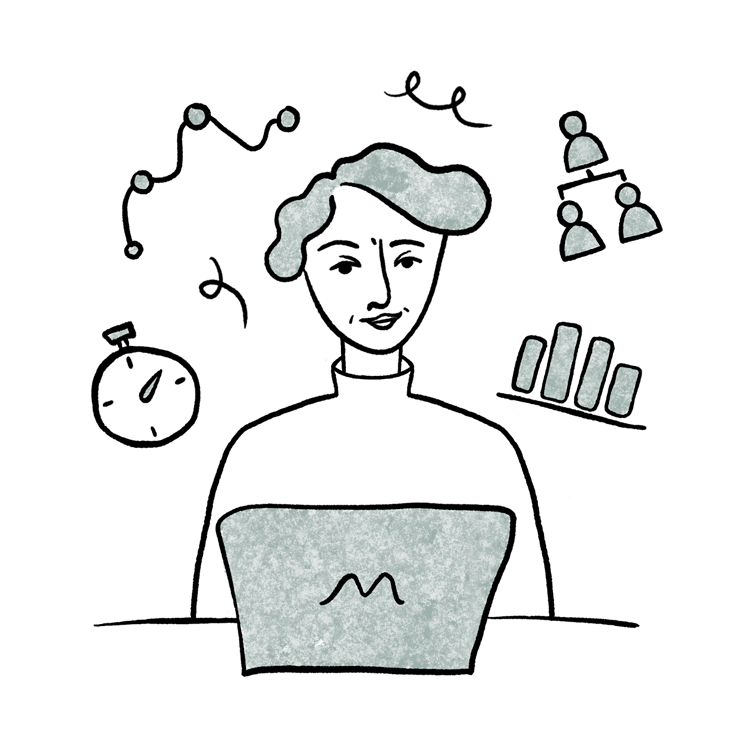 Flexible and user-friendly
Milient Analytics is easy to use. You can filter the information according to the information you need and drill down to the desired level of detail. The report can be exported to Excel.

With this database, you can drill down into the essential details of your business.
Customised reports
Milient Analytics has ready-made report templates to quickly and easily get an overview of the most important key figures.
The tool allows you to modify the reports to fit your specific needs. With easy-to-follow steps, you can create custom reports that provide the insights you need to make informed decisions. With Milient Analytics, you can create reports tailored to your specific business requirements, making it easier to identify the key metrics that matter most to your business.

When you ask questions about your data, Milient Analytics gives you the answers. Can it not get more accessible and better?
Do you also want to make decisions based on data-driven insights? We are happy to show you the possibilities.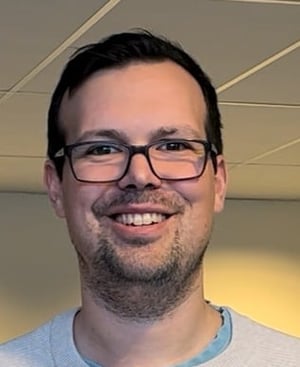 "A tool for analysis we can trust."
The engineers in Aase Prosjekt produced extensive data and missed a good analysis tool so that they could use something other than Excel. When they got the opportunity to test Milient Analytics, they did not for one moment doubt that this was the tool they needed.
Jon-Anders Lennertzen | IT-ansvarlig | Aase Prosjekt AS
Do you work with projects, hours and resources? If so, you may have also felt the feeling of not having full control in the same system. In Milient, you can collect all the features in one place.
Project management
Tailor Milient to fit your projects exactly. You get full control and an overview with all information in one place.
Resource planning
Which consultants are available for assignments, and do you have the right expertise in the right place? With resource planning, you get a full capacity overview.
Quality assurance
Make quality assurance a natural part of the work with non-conformity management and checklists closely integrated into the projects.
Timekeeping
Flexible timekeeping adapted to the activities and projects you work in. You get a full overview of time use – with the automatic calculation of the overtime balance, of course.
Travel & Expenses
Have you had expenses on your trips for work? All employees can easily register travel expenses in Milient. Take pictures with your mobile phone and upload them to your inbox.
Invoicing
Timekeeping is easily transferred to invoicing. You always see how much you have invoiced and what remains in your budgets.
Task management
With detailed projects, you need good tools to handle the tasks. The task board in Milient makes the job a breeze.
Offers
Ready-made templates allow you to efficiently create offers. Once the customer has accepted, you can create the project with a few keystrokes.
Holidays and absences
Milient helps you keep track of all employees' holidays and absences. Each employee can easily enter their absences, which makes it easier to plan for future capacity.
Spend less time on administration and free up more time for everything else.