Eggs uses the product Moment, that is now a part of the Milient brand.

The design agency EGGS has offices in several countries. Previously, each office was using different project systems. This was not optimal for inter-company collaboration, with over 100 employees. Their accounting system had a lot of limitations when it came to reporting and project management and it didn't fulfil EGGS' needs.
They needed Moment.
Makes it easy to follow up on goals
With the multi-company solution that Moment provides, the collaboration between the EGGS offices internationally is now much easier. Moment helps EGGS optimise project management and their billing workflow. Now, they can easily register hours, make invoices and report.
EGGS is happy with the granular reports, being able to see how the projects are doing and what the employees have been working on. Numbers from Moment are measured by employees, disciplines, departments and more, thereby making it easy to follow up on the achievement of goals.

The offer module is also something EGGS makes great use of. They find it user-friendly to generate and send offers digitally, and this is also something their customers appreciate.
"We have so much use for Moment's tools. We're forever grateful."
Ulla Sommerfelt | CEO - EGGS Design
EGGS Design is a leading design and innovation consultancy founded in 2012. The company has more than 100 employees and is rapidly expanding with offices in Denmark and Norway.

EGGS helps clients craft new products, services and drive business transformation – in particular related to digital transformation. EGGS incorporates clients and end-users in a user-centred design, working in cross-disciplinary teams. EGGS is highly recognised for its work and has received several reputable prizes at independent awards. Some of EGGS' most known work is their universal design on Norwegian butter packages. They have also made a smart rollator to encourage seniors to be more active and they took part in developing the mobile banking app for DNB, just to mention a few projects.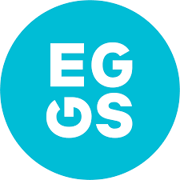 Want to see how Moment works?
We would love to show you! Book a meeting with us today.
Read what other users think about Milient