They wanted to spend less time on administration
Best Bemanning use the product Millnet Bemanning and Millnet Rekrytering, which are now part of the Milient brand.
Best Bemanning struggled with time-consuming administration that didn't always end up right. With Millnet Bemanning, they now know that all the invoices and salaries are correct. The stress has decreased for the administrators and the trust has increased with customers and employees.

Best Staffing was started in 2009 and has around 100 people who each month report their assignments. They offer staffing and recruitment services to companies, organisations and authorities mainly in the local market in Mälardalen.

Since 2012, they have been using Millnet Bemanning, which is an operational system specifically made to provide total control over work processes, scheduling and salary documents for agreements, time reporting and invoicing.
It took a lot of time and effort
In the early days, Best Bemanning handled all the staffing administration in Excel, which meant a lot of manual work. As the company got bigger, they eventually outgrew Excel.

- "We looked around at different options, but we absolutely fell for Millnet. It was mainly due to two reasons: Partly because it was by far the most cost-effective solution and partly because we felt that Millnet really understood our business and they had a ready-made solution for us, says Fredrik Wahlqvist at Best Bemanning.

For Fredrik, it has always been important to collaborate with companies that feel personal, that make them feel seen and
heard. It should be a short path to making changes, if needed, he points out. Furthermore, it was an advantage that the integration with their payroll system was smooth.
Saves 50% on administration
Today, they do everything in one sweep, as soon as they approve the file, both the salary and invoice are ready to be sent. Before, they had to do the same work twice. One entry for invoicing and one for payroll.

- "The feeling is that today we save 50% of the time we previously spent on administration. We have not had to hire more administrative staff, although we have grown a lot as a company. It is the system that became the new employee. Above all, we must meet our employees, meet customers and create even more potential employers. After all, that is what we are supposed to do and not sit around and administrate."
Rest assured that all the numbers are correct
They always aim for their employees and customers to never have to think about whether invoices and salaries are correct. Saving time is absolutely an important parameter, but the most important thing for Best Bemanning is to know that the numbers are always correct.

"Since we started with Millnet, I don't think any of our customers even look at the invoice; they know it's correct."
We feel like part of Millnet
A close and long-term relationship with all partners, customers and employees is something that Fredrik at Best Bemanning returns to many times.

- "When you call Åsa at Millnet, it really feels like you are part of the company. They understand us immediately. If there is something we need, all we have to do is call Bosse or Åsa and they will say that of course they will look into it. They are not fooling us with a system that just stands still, but they are constantly developing it."
They go all in with Millnet
Now, they have also connected Millnet Rekrytering to their solution to have both staffing and recruitment in the same system.

In summary, Best Bemanning today has a simpler and more efficient way of working regarding its staffing. Today, they have both happier customers and happier employees, the highest wish of a company founder.

- I'm actually very picky and make high demands. I have never regretted and will never regret the fact that we acquired Millnet. There has never been anything that we thought was strange or wondered why it has gone smoothly, says Fredrik Wahlqvist, founder of Best Bemanning.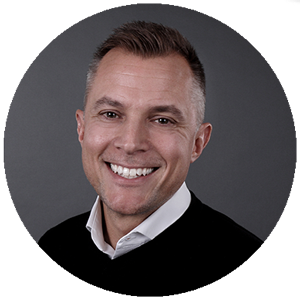 "Now, we go "all in" on Millnet and also add their recruitment to get super control of everything. It feels fantastic."
Fredrik Wahlqvist
Founder | Best Bemanning
Best Bemanning offers staffing and recruitment services to companies, organisations and authorities mainly in the local market in Mälardalen. Today, there are about 125 consultants and offices in Eskilstuna, Västerås, Örebro and Köping.
Best Bemanning primarily works in the areas of industry, transport, construction and real estate, warehouse and logistics, finance, administration, sales and marketing.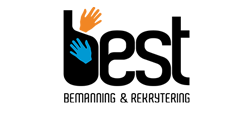 How can you get better flow in the projects?
We would be happy to have a chat about how Milient can work for your project needs. Book a meeting with us today!
Read more customer stories