Holscher Nordberg uses the product Moment, which is a part of Milient's brand.
Previously, the Danish architects in Holscher Nordberg used Excel to keep track of their projects. They had Excel sheets for everything: offers, time registration, finances, and invoicing. In the beginning, this was an adequate way to work. But as the company grew and got more projects and employees, there were more and more Excel sheets to keep track of.
It became difficult to track which hours had been invoiced, and confusion arose when employees changed their time records.
"Suddenly, there was a lot to keep track of. When we grew from 20 to 60 employees, we realized we needed to change things", says Sanne Stuhr, CFO of Holscher Nordberg.
The search for a project system
Holscher Nordberg looked at many different project systems and spoke to other architect offices to hear their experiences. They chose Moment because they heard good things about the system and thought the program was visually great.
"It means quite a lot to architects that the systems they use are visually appealing," Sanne asserts.
Moment solved the problems
When the architects switched to Moment, Sanne got a much better overview. Now she can quickly obtain overview images of registered hours, which projects they will be starting, which cases they are working on, and which employees are working on the different projects.
The option to lock hours is also extremely useful, says Sanne. Now she has complete control over which hours are invoiced. Since she is the only one with access to unlock timesheets after they are entered, she can track which hours they go back and change.
An overview of the project finances is one of the things Sanne benefits most from. In Moment, she can see, among other things:
Overview of offers

Which hours are ready for invoicing

What will be invoiced in the coming week?

How are we doing with the time spent on the projects?

Have we done any extra work beyond the project fee, which we have yet to invoice?

Do the architects keep hours according to what has been agreed upon in the offer?

Are we sticking to the budget, or is it about to slip?
It is also easy to track who is in the office and who is not and which employees are on holiday.
The architects at Holscher Nordberg think that using Moment works very well, it is easy for them to use, says Sanne. The employees can fix most things themselves, and the project managers can control how their projects should look.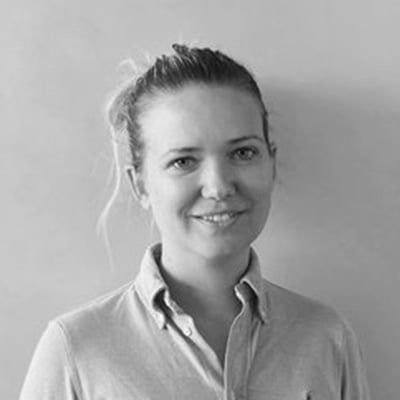 "It means quite a lot to architects that the systems they use are visually appealing"
Sanne Stuhr
CFO | Holscher Nordberg
The architectural office Holscher Nordberg was started in Copenhagen in 1999 and has 65 employees today.
They have a wide range of projects, from urban planning to schools, youth housing, new constructions, and renovation of buildings.
I'd like you to please read more about the architects at Holscher Nordbergs homepage (external link).

Talk to our experts!
Get full control over your projects and resources with a complete project management tool. Project management, time registration, resource management and invoicing – all in one system.
Read what other users think about Milient