Blog
Experienced tech manager new CEO of Moment
Lars Owe Berge Nyland is the new managing director of Moment. More than half of Norwegian and Icelandic architectural agencies are using our software solution for project management - and we are increasing our market share among creative agencies, consultants, engineers, and accounting firms.
With Monterro as majority shareholder, Moment is now entering a new phase of international growth. The Swedish tech company Millnet became part of the group in 2022 and has thus strengthened the group's position in the Nordics. To date, over 650,000 projects have been delivered through our software, and over NOK 25 billion is invoiced annually. Moment has over 80 employees, 1,200 customers, and approximately 40,000 users in 69 countries.
International experience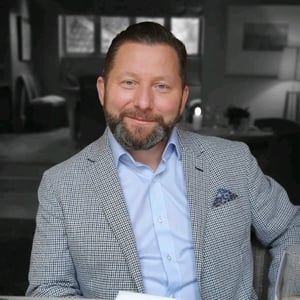 Until recently, Nyland was the Managing Director of Europe at Trintech, a leading global provider of cloud-based financial close software. He was previously the CEO of Adra Software AS, which became part of Trintech in 2017, and he has experience with both acquisitions and integration of companies.
Nyland has more than 20 years of management experience from various industries with a focus on technology and therefore, brings important experience to Moment on how to scale the company for further international growth.
- I look forward to working with all the talented people in Moment. They have developed a market-leading software solution based on modern technology and this has resulted in fantastic growth! Together we will continue this growth, both organically and through acquisitions, says Nyland, who joined the company in October.
In the autumn of 2021, the Swedish investment company Monterro became majority shareholder of Moment. With their focus on Nordic B2B software companies with international growth potential, they are contributing important experience and support for the further scaling of Moment.
Moment's chairman Erik Syrén in Monterro is happy to have Nyland join the team:
- His competence and experience will drive Moment forward even faster in its international growth. Moment will grow strongly, both organically through internationalization and by acquiring businesses. I am also very happy that Eivind will continue on the team, he says.
New skills required
Founder Eivind Bøhn has led Moment from offering a simple timekeeping system for architects to becoming a complete solution for project management. He continues in a new role in the company.
- Leading Moment until now has been incredibly exciting, and together we have created very good results. We are now facing a phase that requires a different type of competence at the top, and I am looking forward to working with Lars Owe, says Bøhn.