Template for project offers
Create the perfect project offer in no time
You don't have to spend countless hours setting up a project offer! In this offer template, you get the basics you need to send a precise offer to your customers.
The offer template from Milient is specially designed for industries that work project-based. Architects, engineers and consultants can use this template. Whether you are experienced in delivering projects, or just starting out, this template will be a great tool for you.
Submit the form and receive the offer template by e-mail: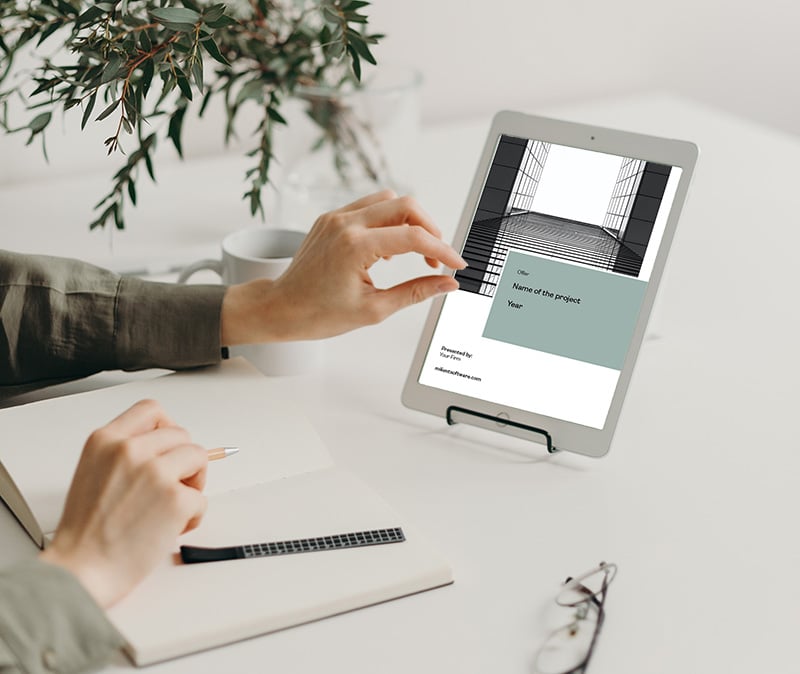 What does the offer template contain?
In the project offer template, you get, among other things:

Complete set-up for an offer for a project
Useful tips for what you should include in the offer (and what you should leave out!)
A list of a number of project phases to use as inspiration
Standard wording to ensure formality is in place
Help text along the way in the template so you can adapt the offer to your business.